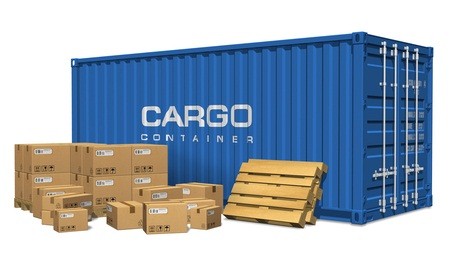 Interested in a Free International Shipping Estimate? If you are moving overseas or need international shipping for a  20′ or 40′ container, you may want to learn more about what it will cost. Cargo Experts provides customers with an easy way to get a fast and free international shipping estimate. With just a little information, you will receive an international shipping estimate for the cost of your ocean freight shipment.
In order to receive your free online international shipping estimate, you will need to be cargo shipping from the United States. Just enter in the city and state from where you will be shipping, and information about your final destination (country, city, state).
You may also specify the type of cargo that you want to move - for example, are you shipping household goods, a vehicle, consolidation cargo, break bulk, refrigerated cargo or hazardous goods? You can also provide the volume of the cargo you are shipping if you know it. This helps to make the international shipping estimate as accurate as possible.
Finally, you will need to give your first and last name and email address (phone number is optional) and you will receive a fast and free international shipping estimate.
Have questions? Give Cargo Experts a toll free call at 1-866-994-7822 for more information. Learn more about Cargo Experts' terms and conditions and our privacy policy.